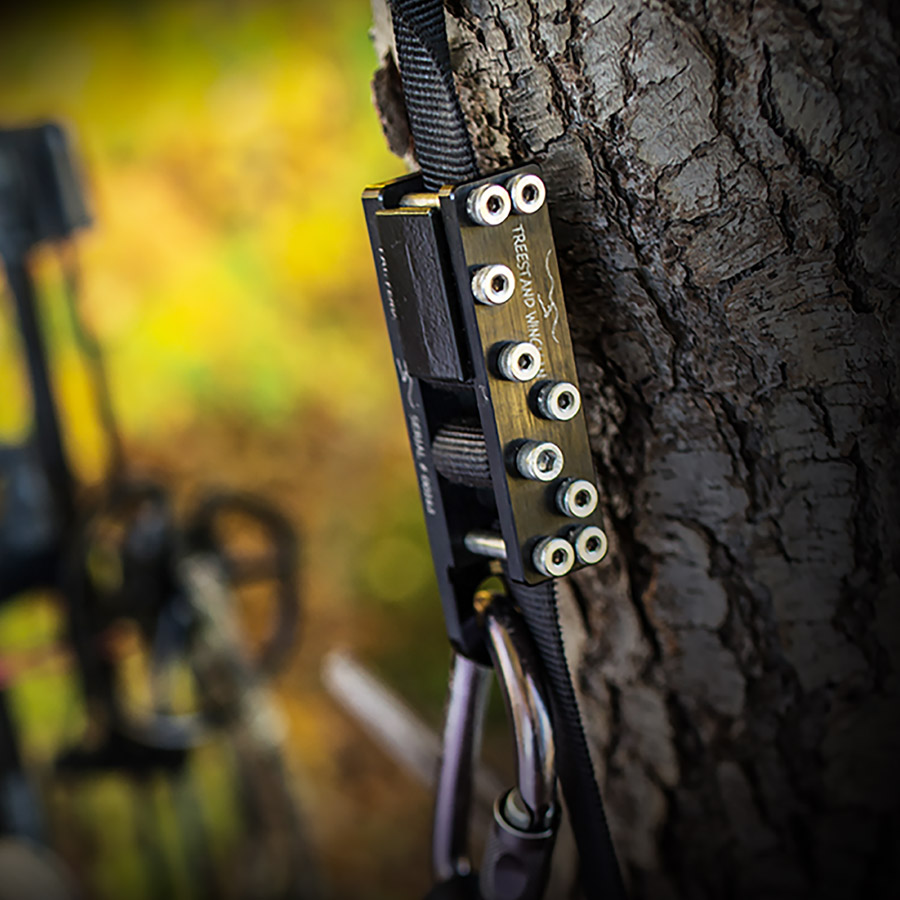 Treestand Emergency Descender System
-Treestand Emergency Descender System
We Won't Leave You Hanging
Each year, over 6,000 hunters are injured while hunting in a treestand. Falling from a treestand is more common than most hunters like to admit, which is why the popularity of treestand safety harnesses has dramatically risen. However, serious injuries and even death can still occur while wearing a safety harness.
The TreeStand Wingman™ is designed to protect you from compression injuries and suspension trauma sustained from a treestand fall by safely lowering you to the ground in a smooth, controlled manner even if you are unconscious! Simply secure the TreeStand Wingman™ to any commercially produced full-body safety harness and you drastically reduce your risk of injury and even death should you fall.
Use It Every Time Your Climb
Why TreeStand Wingman™?
Substantially lowers risk of compression injuries with smooth, controlled descent.
Greatly reduces risk of suspension trauma by automatically lowering hunter to ground, even if unconscious.
Reduces impact force by 66% over standard lanyard systems associated with a hunter safety harness.
Fall rate (speed) is fully adjustable
Meets OSHA 1926.502 and ANSI Z351 Safety Standards.
Can be reused. Once deployed, simply rethread and use it again.
Works for hunters from 70 Lbs up to 300 Lbs.
Unit weighs less than 2 pounds
Fully Patented Design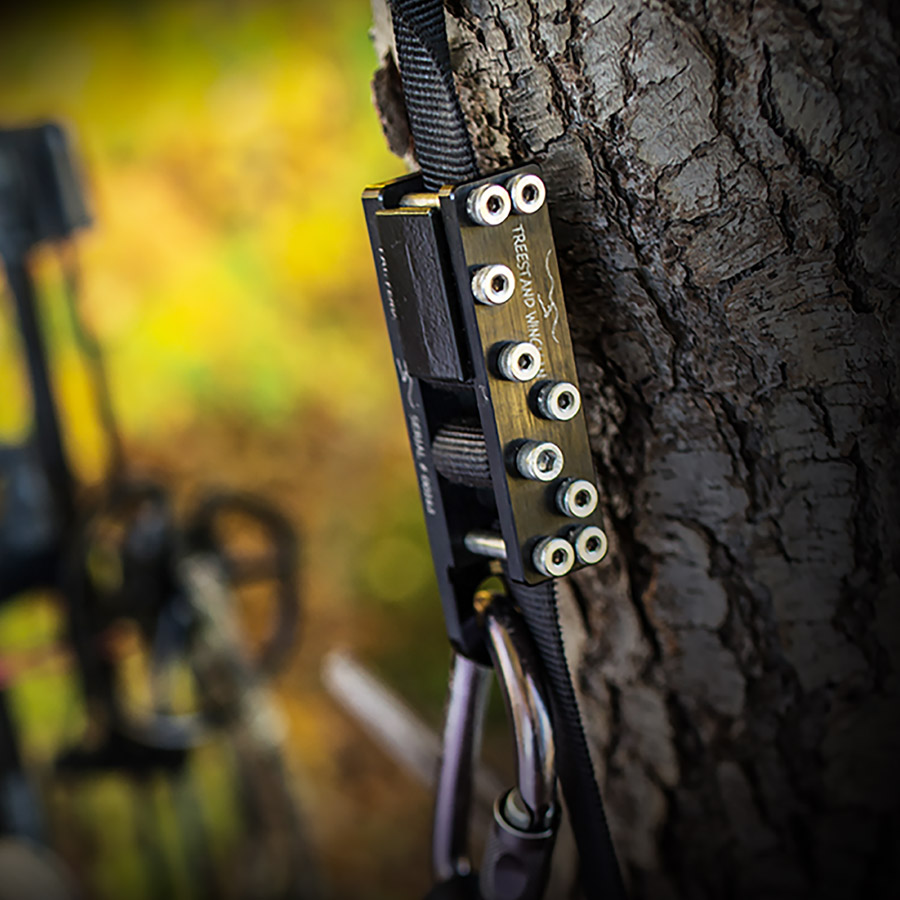 Questions? We Can Answer Them
Black Ash Outdoor Products
22973 Cannon Hollow
Saegertown, PA 16433
(814) 783-0700